We Care About the Eyesight of the Richboro Community
Welcome to Eye Associates of Richboro
Serving Southampton, Churchville, Ivyland, Newtown, Holland, Warminster and Yardley, PA
Eye Associates of Richboro is dedicated to providing comprehensive eye care services for your whole family. We proudly serve Richboro and the surrounding communities. At our office, we strive to provide excellent patient service and satisfaction. We are a dedicated and compassionate staff of optometrists and opticians serving all your eye care needs. We pride ourselves in being involved in our local communities and bringing together all aspects of eye care.
Some of our specialties include treating dry eye, and fitting special ortho-k contact lenses for those patients with myopia who would like to wake up in the morning and see without contacts or glasses! We also provide consultations for LASIK surgery to advise you regarding the best surgical procedure for your eyes.
While eye health is essential, so is looking great! We carry a wide variety of stylish frames for every member of the family, and all the latest most technologically advanced contact lenses. Our staff is trained to help you choose great looking eye wear that is right for your eyes and face.
Very professional and friendly. Appointments run on time. Overall great experience.
- Sydney S.
The ride was definitely worth it. Everyone should come to get their glasses.
- ALYSSA H.
Fantastic! The staff is always so helpful and accommodating! One of the best offices!
- Dana T.
Loved the office! The doctor and staff were friendly and so helpful! Will be recommending to all my friends!
- Christy L.
Q&A with Dr. Greenberg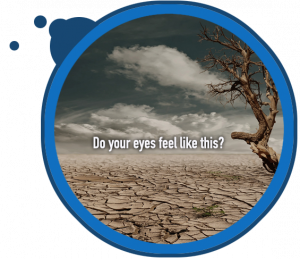 How do I know if I have dry eyes, or my eyes are just
tired?
The symptoms of dry eye syndrome can include tearing, burning, and a feeling of scratching in your eye, in addition to feeling that your eyes are dry. Dry eyes can be caused by some medications
certain diseases, allergies, hormones and aging, as well as other factors. There are various treatments for dry eyes, depending on the severity, and of course the underlying cause. Dry eye syndrome
can be very uncomfortable, however there are treatments available that provide symptom relief almost immediately.
We carry the latest European and American designer eyewear collections in a variety of styles, colors and materials.
Whether you wear daily, weekly or monthly disposables, or conventional (vial) lenses, check out our selection of lenses that fit your needs.
We Specialize in Treating Dry Eyes

Do you suffer from persistent dryness, scratchiness or a burning sensation in your eyes? You might have dry eye syndrome, a chronic lack of moisture on the surface of the eye. As a contact lens wearer you are predisposed to dry eyes due to the thin material on your retina obstructing oxygen from the eye. Dry eyes is one of the main reasons why lens wearers give up and turn back to glasses. Find out the alternatives that can stop you from making that step.
Our doctors are on call 24 hours a day!
If you experience loss of vision, double vision, swelling, infection or any eye emergency, contact us immediately for guidance. We'll help you with the best treatment to prevent complications and promote long-lasting clear eyesight.
Please call our office at: (267) 240-3664 for further instructions. Use your best judgment on urgency, if you feel your need to find the nearest emergency room.
More About Urgent Care
ACUVUE® VITA™ Brand Contact Lenses. New technology for the most comfortable contact lens experience.