Welcome to Eye Associates of Richboro
Eye Associates of Richboro is dedicated to providing comprehensive eye care services for your whole family. We proudly serve Richboro and the surrounding communities. At our office, we strive to provide excellent patient service and satisfaction. We are a dedicated and compassionate staff of optometrists and opticians serving all your eye care needs. We pride ourselves in being involved in our local communities and bringing together all aspects of eye care.
Some of our specialties include treating dry eye, and fitting special orth-k contact lenses for those patients with myopia who would like to wake up in the morning and see without contacts or glasses! We also provide consultations for LASIK surgery to advise you regarding the best surgical procedure for your eyes.
While eye health is essential, so is looking great! We carry a wide variety of stylish frames for every member of the family, and all the latest most technologically advanced contact lenses. Our staff is trained to help you choose great looking eye wear that is right for your eyes and face.
ACUVUE® VITA™ Brand Contact Lenses. New technology for the most comfortable contact lens experience.
Q&A with Dr. Greenberg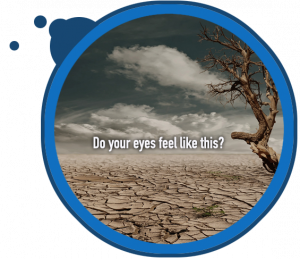 Dr. Greenberg Answers Your Eyecare Questions
What is the examination like to determine whether someone is suffering from Dry Eyes?
A full dry eye evaluation may include a series of tests depending on initial signs and symptoms, systemic history, medication, and lifestyle.Most of these tests are non-invasive and are painless. They can range from special colored dyes placed on the eyelid to assess severity, direct visualization of the oil glands to check for meibomian gland dysfunction(MGD) or atrophy, to tear production analysis to name a few. The evaluation will be tailored to narrow down the specific cause of Dry Eye Syndrome.

Our flexible office hours accommodate any schedule, with appointments available on nights and weekends.
Our doctors are also on call 24 hours a day.
For an emergency appointment, dial (267) 240-3664 for immediate assistance
LOCATE US
56 Newtown Richboro Rd Ste 5
Richboro, PA 18954
CONTACT US
In the event of an emergency please call (267) 240-3664
OFFICE HOURS
Monday:

10:00 AM - 8:00 PM

Tuesday:

9:00 AM - 3:00 PM

Wednesday:

9:00 AM - 6:00 PM

Thursday:

9:00 AM - 7:00 PM

Friday:

9:00 AM - 5:00 PM

Saturday:

By Appointment Only

Sunday:

Closed